Study in Germany
Bordering with France, Poland, Czech Republic, Denmark, the Netherlands, Luxembourg, Belgium and Austria, it is also the ideal location for anyone wishing to explore whilst studying in Europe.
Germany has the fourth largest GDP in the world, making it an excellent option for work opportunities too, both whilst studying and afterwards as a graduate, of course, this would depend on your visa status.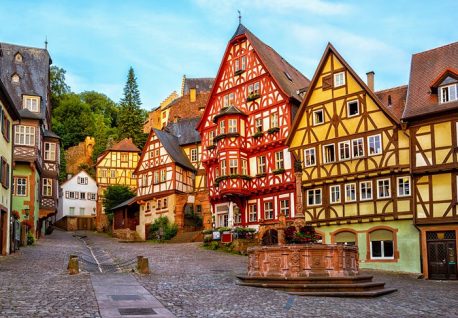 EXPERTISE IN CONSULTANCY SERVICES
Applause Management is one among prime Study Visa Consultant in UAE and Best Study Visa and Educational Consultant in UAE. We guide the candidate throughout all the stages and assist in fulfilment of all the major as well as minor details laid out by German Authorities and Colleges/Universities for studying in Germany.
Our experts are always available to clarify any doubts / questions raised by the qualifying candidates.
TECHNICAL COURSES
A list of courses for the candidate to select from.
MANAGEMENT COURSES
Candidate can also opt for Management Related courses.
Courses Offered
Below is the step by step process for selection of the best available Course and College for interested candidates.
BACKGROUND
Germany's higher education institutions are split into three main types; University (university), Fachhochschule (university of applied sciences) and Kunstschulen, Musikhochschulen, or Filmschulen (colleges of art, music, or film). Combined, they offer thousands of programs, meaning you can choose the course that best meets your aspirations. Whilst many of the institution types offer similar courses, their focuses are slightly different. Universities generally focus on research-driven programmes, whereas Fachhochschule offer a more practical approach to subjects.
Germany also offers a wide range of unusual degrees, from Aerial Archaeology, which studies the history of the earth from a Birdseye view, to Bionics, which teaches students to imitate nature as closely as possible, a field fusing technology, biology, and engineering.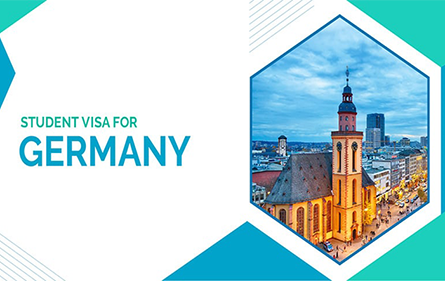 Our services include:
Giving Various Options to candidate.
Shortlisting best colleges.
Giving an overall estimate of cost incurred.
ADMISSION
Admission method and visa process is usually advanced in nature. Visa interview will be deceptive as you'll not remember of what visa officer expects to listen to from you. it's life dynamic chance therefore consulting our professionally trained mentors is recommended for admission and visa.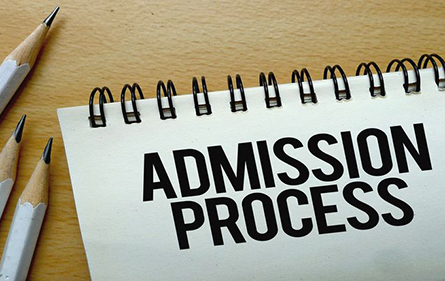 Our services include:
Cross Checking applicant's background
Arranging of all required documents
Stamping of documents
Verifying previous credentials
Getting authorization from relevant authorities
PROGRAMS
Higher education courses and qualifications are offered by many universities in the higher education sector. Below are mentioned some most common courses offered by German Universities:
♦   Art and Architecture
♦   Biological and Life Sciences
♦   Business Administration
♦   Computers and Technology
♦   Database Design and Management
♦   Education and Teaching
♦   Healthcare and Public Health
♦   Professional Accounting
♦   Chemical Engineering
♦   Mechanical Engineering
♦   Information Technology
♦   Cyber Security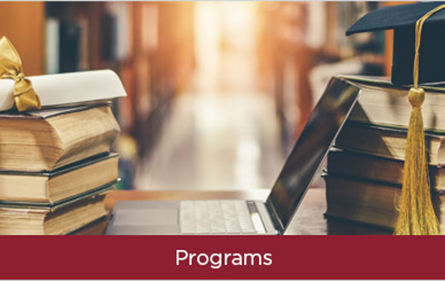 Our services include:
Assessing candidate details.
Checking candidate age.
Checking previous education (if any).
Confirming if all documents has been verified.
Confirmation from German Authorities.
DOCUMENTS
♦  College admission letter
♦  Photographs
♦  Previous educational transcripts/certificates
♦  Sufficient funds
♦  Valid IELTS/ TOEFL score
♦  Valid passport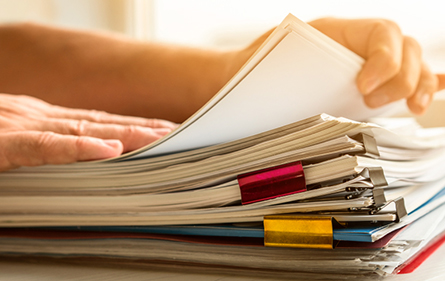 Our services include:
Process all documents in a timely manner
Regular updates to the candidate
Check for any missing information
Ensure all documents are attached